How we are making a difference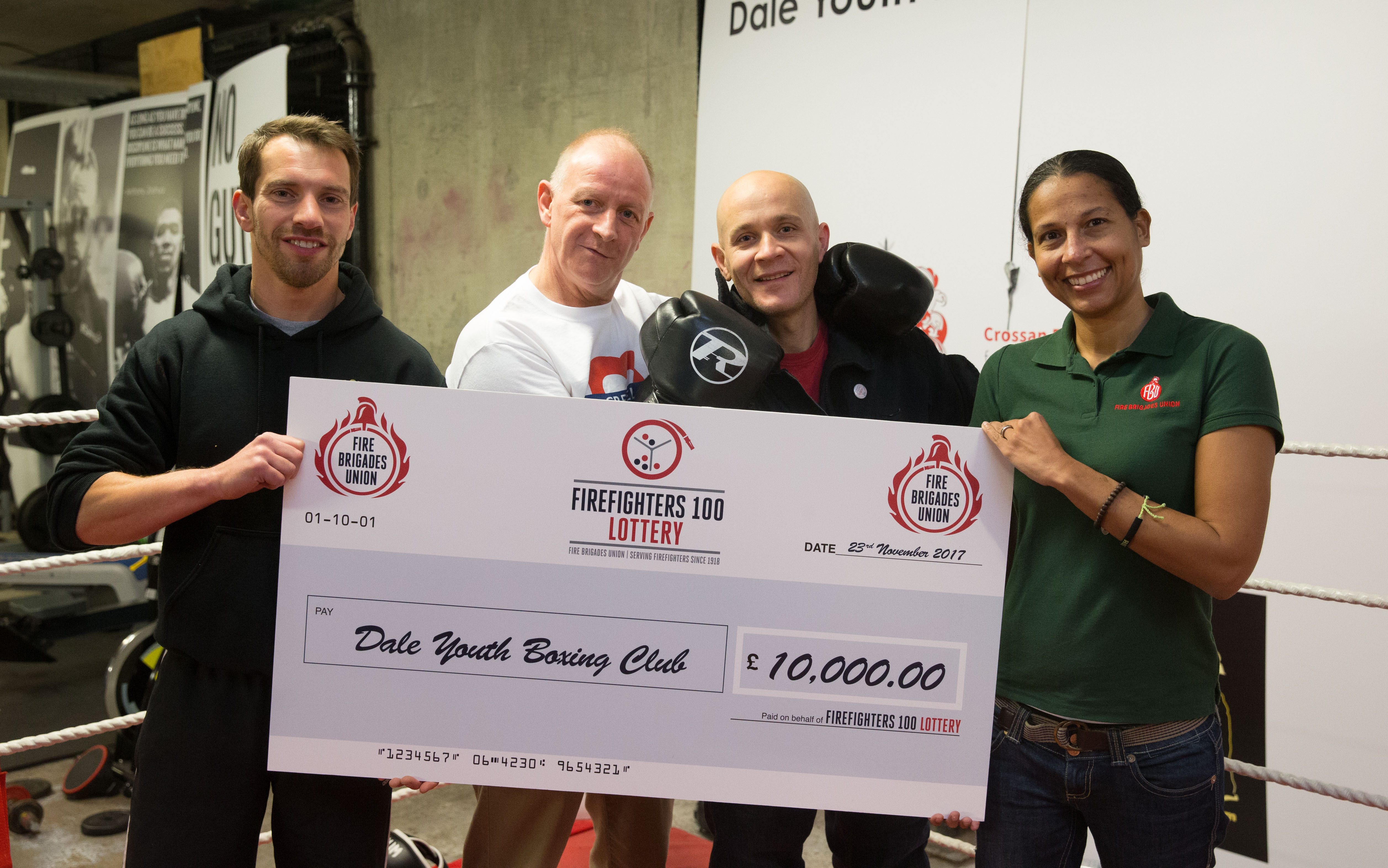 Since its first draw in November 2016, the FF100 Lottery has raised over £170,000 thanks to the 3,000 people who take part each week. Here are just a few of the projects you have helped us to fund.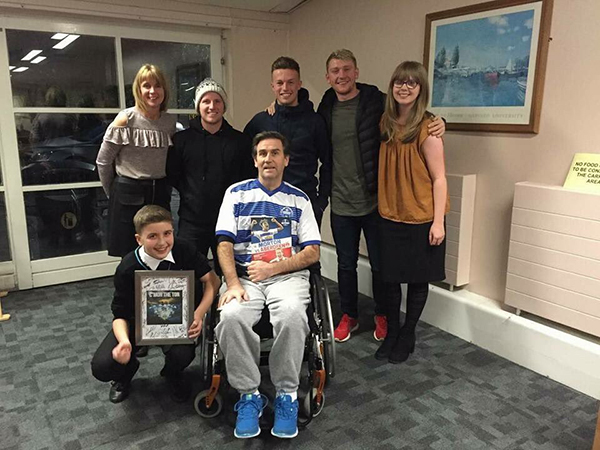 Andy Adams and his family
Watch manager Andy Adams became the first recipient of lottery funds after being seriously injured whilst responding to a fire at a disused building in Renfrewshire, Scotland. His spinal cord was severed and his neck fractured after a wall collapsed on him. Andy can no longer walk and has no feeling below his chest.
A much needed £20,000 donation from the lottery allowed Andy and his family to plan effectively for the long term in circumstances most of us could not begin to imagine.
A new home was the first priority. The family's old ex-council house was too small for the adaptations needed to allow Andy to get about in his wheelchair.
They have now moved into a three-bedroom ground floor flat suitable for people with disabilities. It means Andy, his partner Clare and two children Hannah and Darren are living together as a family once more.
"Rehab is about getting yourself back together to lead as normal a life as possible. Having your family all under one roof is pretty fundamental," said Andy. "The donation from the lottery has allowed our family to get on with our lives. I am so grateful for everyone's support. It has changed everything for us."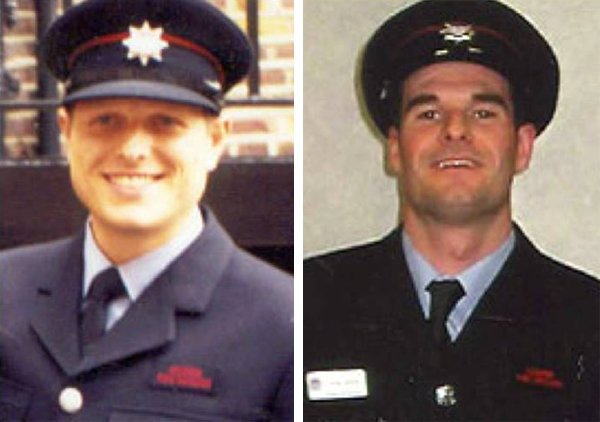 The Red Plaque Scheme
The lottery has also funded a scheme to design, produce and install commemorative plaques to honour firefighters who have died in action. A fire service equivalent to the English Heritage blue plaque scheme, the initiative will place red plaques either at sites where firefighters have died or at the station where they were based.
The first plaque honoured Adam Meere and Billy Faust, two firefighters who died after rescuing a man from a blaze in Bethnal Green, east London, in 2004. It was unveiled on a plinth at Museum Gardens, a short distance from the scene of the fire.
Dave Faust, father of Billy, said: "Our entire family was devastated when we lost Billy - no parent should ever have to bury their child. We take solace that Billy, along with his colleague Adam, will be commemorated at this unique event which would not be possible without the support from the Firefighters 100 Lottery. It means a lot to the families of firefighters who have died in the line of duty that their sacrifices are not forgotten."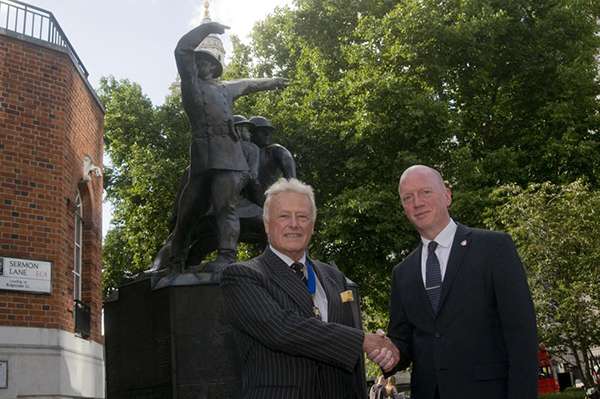 National Firefighters Memorial
The names of 45 fallen firefighters will be added to the Firefighters Memorial at St Paul's Cathedral. The work is being undertaken by the Firefighters Memorial Trust and funded by the lottery which is helping to commemorate comrades who have lost their lives while protecting the public. Colin Livett, chairman of the trust, said: "The support of the union will enable the trust to further enhance the awareness of the work and sacrifices made by the fire and rescue services of the UK."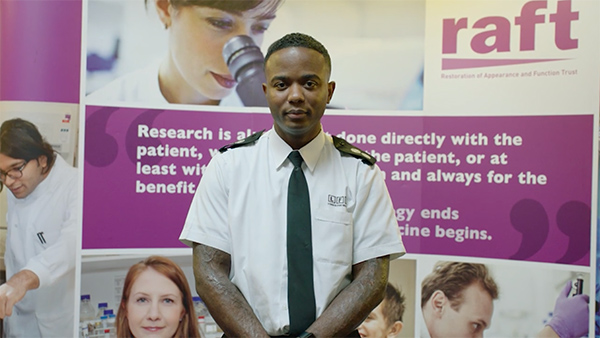 RAFT – Richard's Story
The Restoration of Appearance and Function Trust, better known as RAFT, is a charity that undertakes groundbreaking medical research into skin reconstruc­tion so that people with serious burns can regain their quality of life, independence and dignity.
Richard is a London Fire Brigade Watch Manager who suffered severe burns whilst tackling a fire back in January 2011. Following this life-changing incident, Richard has endured multiple skin grafts throughout what has been a long and very painful recovery.
Now, thanks to the pioneering work from RAFT medical research charity, new treatments are available to burn victims that, unlike skin grafts, do not create a secondary wound - meaning less scarring and less pain.
"RAFT receives no government funding so relies solely on the generosity of its supporters," says the charity's fundraising manager Sarah Levene. "We will be able to help more burns victims now, thanks to the FBU's kind support and friendship. The donation of £10,000 will help us develop our life-changing treatment"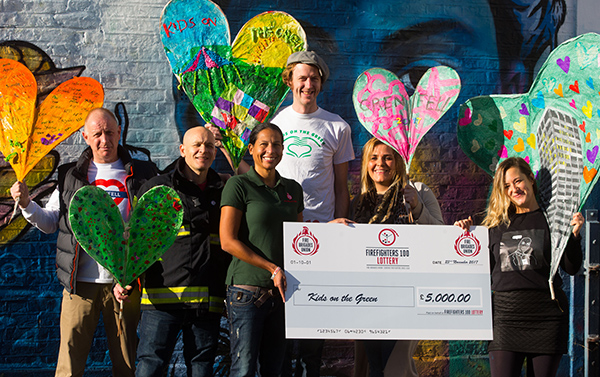 Supporting the children of Grenfell
72 people lost their lives when flames engulfed the 24-storey building in the worst fire to hit Great Britain since the second world war. The lottery has already donated £40,000 to support the children and community of Grenfell, including Kids on the Green, Solidarity Sports and the Dale Youth Boxing Club.
Dale Youth Boxing Club is a place run by people who love the sport. It's not about making money, it's about the community. When the Grenfell Tower fire destroyed the club, the trainers and children were devastated. Thanks to the £10,000 donation from the lottery, they are back up and running.
The money donated following the Grenfell disaster has provided a lifeline to those who need us. A year on, we want to do more.
Throughout June, the Firefighters 100 Lottery is showing their support and solidarity to everyone touched by the Grenfell Tower fire disaster. We will be donating all money raised to charities and projects working in support of Grenfell survivors, it's community and the firefighters struggling to cope in the aftermath of the tragedy.
Funds raised this year
£137,202.00
5277 tickets of our 6000 ticket goal