Helping the children of Grenfell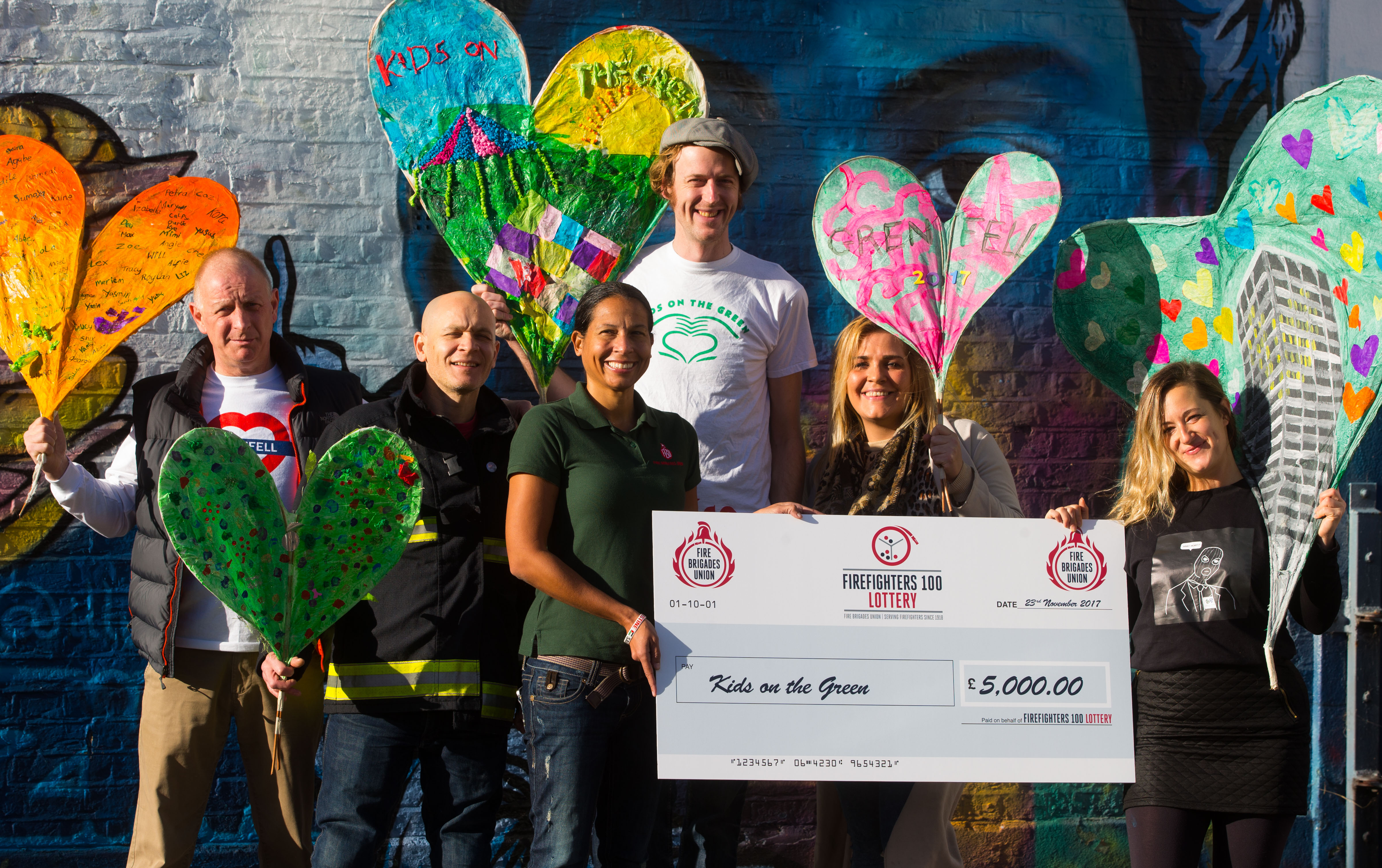 Since the Grenfell tragedy, the lottery has stood strong in its support for the Grenfell survivors, it's community and the brave men and women who went above and beyond that day.
To date, over £40,000 has been donated to projects and with your help, we are going to do more.
Take a look at this video to hear how playing the lottery has made a real difference to Kids on the Green and Solidarity Sports:
Zoe LeVack, a youth worker based in nearby Shepherd's Bush, could see Grenfell Tower from her flat. She turned up at Edward Woods Community Centre to volunteer on the morning of the fire and was disturbed to see the groups of young people crowded in the surroundings of Grenfell looking agog at the burning tower. "It was a war zone," she says. "We had to get them out of there."
Zoe rounded up all the young people she could find and brought them to a tranquil green space away from the tower, away from the trauma. That's how Kids on the Green was born.
The FBU caught up with Zoe and Kids on the Green six months after the Grenfell fire. They were holding a Christmas party for the dozens of children who had been caught up in the event. Their mission was to give the children of Grenfell a memorable treat after such a difficult few months.
But the aftermath of the disaster hung heavily in the air. As a group of youngsters made cakes, one child, unprompted, iced out the image of the tower in flames on top of the cake. Even in their happiest moments, when their minds should be a million miles away from thinking about the fire, they are all still haunted.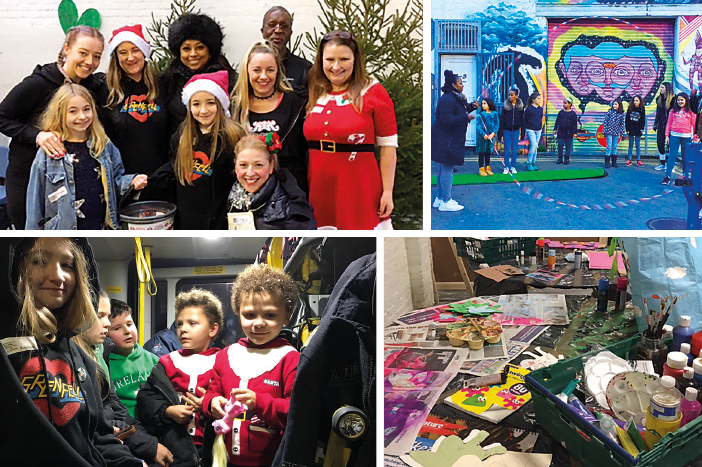 Zoe cannot thank enough the fire­fighters who responded to Grenfell and who have stood by the community ever since.
"The firefighters, FBU and LFB have all been wonderful helping us out. I'm still in awe of what the firefighters did on that night to save lives", she says.
"During the monthly silent marches through Grenfell it all comes back to me. I can keep it together, more or less, but when I see the firefighters, that's when I go. That's when I start tearing up."
The impact the Grenfell fire has had on the survivors and its community has been immense. They still need support and they still need justice.
Funds raised this year
£137,202.00
5277 tickets of our 6000 ticket goal