Protecting the Protectors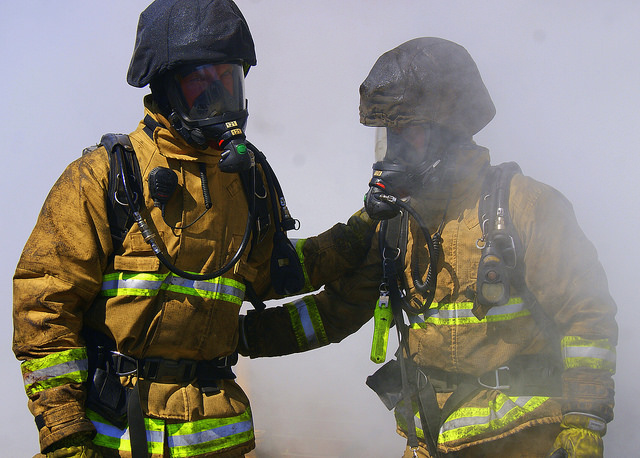 Protecting the protectors
As the tragedy of Grenfell unfolded in front of the nation's eyes, the bravery of the hundreds of firefighters battling the tower block blaze was there for all to see. What remains unseen however, is the traumatic aftermath for those who waded into the Kensington fire, and the possibility of it triggering post-traumatic stress disorder (PTSD).
Many would have seen and heard some of the traumatic stories from those involved with the Grenfell Tower disaster. Images of the aftermath are hard to erase.
It's estimated that 1 in 5 firefighters have suffered from PTSD. In April 2016, the mental health charity Mind released some shocking results from their online survey, which included the views of over 200 firefighters. 92% of firefighters had experienced stress, low mood and poor mental health at some point while working for the fire and rescue service.
PTSD – what to look out for
Christian Hughes, an NHS counsellor specialising in treating post-traumatic stress disorder, has pinpointed the following as factors to be watching out for:
Intrusive memories, flashbacks, or nightmares.
Difficulty sleeping and concentrating, feeling jumpy, and being easily irritated and angered.
Avoiding places, people, and activities that are reminders of the event.
Ruminating about the event as though our mind is trying to find a different outcome.
Emotional numbness. Unable to feel very much at all and struggling to connect with the people and activities that we value.
Mr Hughes has worked with many people who have been affected by terrifying life-threatening events like Grenfell. "I have worked with emergency workers and first responders who have courageously put others ahead of themselves by running into danger to save lives. The Grenfell fire was historic in its scale and sadly, many of the people affected will be the firefighters who put themselves in harm's way.
"That is why caring for yourself and your colleagues is vital after such an event. The mental health of you and your colleagues is as important as the maintenance of your equipment in keeping you safe, well and effective. You are best placed to notice any changes in yourself, or those around you, following an event like Grenfell.
"Staying alert to changes can mean getting help early, minimising distress and reducing the impact on individuals lives and the functioning of your team.
"Many people will feel shaken for up to a month after a life-threatening event like Grenfell, but if things are not settling, noticing the signs it is turning into something more serious, like PTSD, is vital."
You can find the details on the NHS Choices website www.nhs.uk along with more details about PTSD and other mental health conditions.
The Fire Brigades Union takes the mental health of our members very seriously. One of the aims of the lottery is to support research into the physical and mental health and wellbeing of firefighters.
Do not suffer in silence, the sooner you get access to help the sooner you can be helped.
Funds raised this year
£137,202.00
5277 tickets of our 6000 ticket goal