All funds in June will be donated in support of Grenfell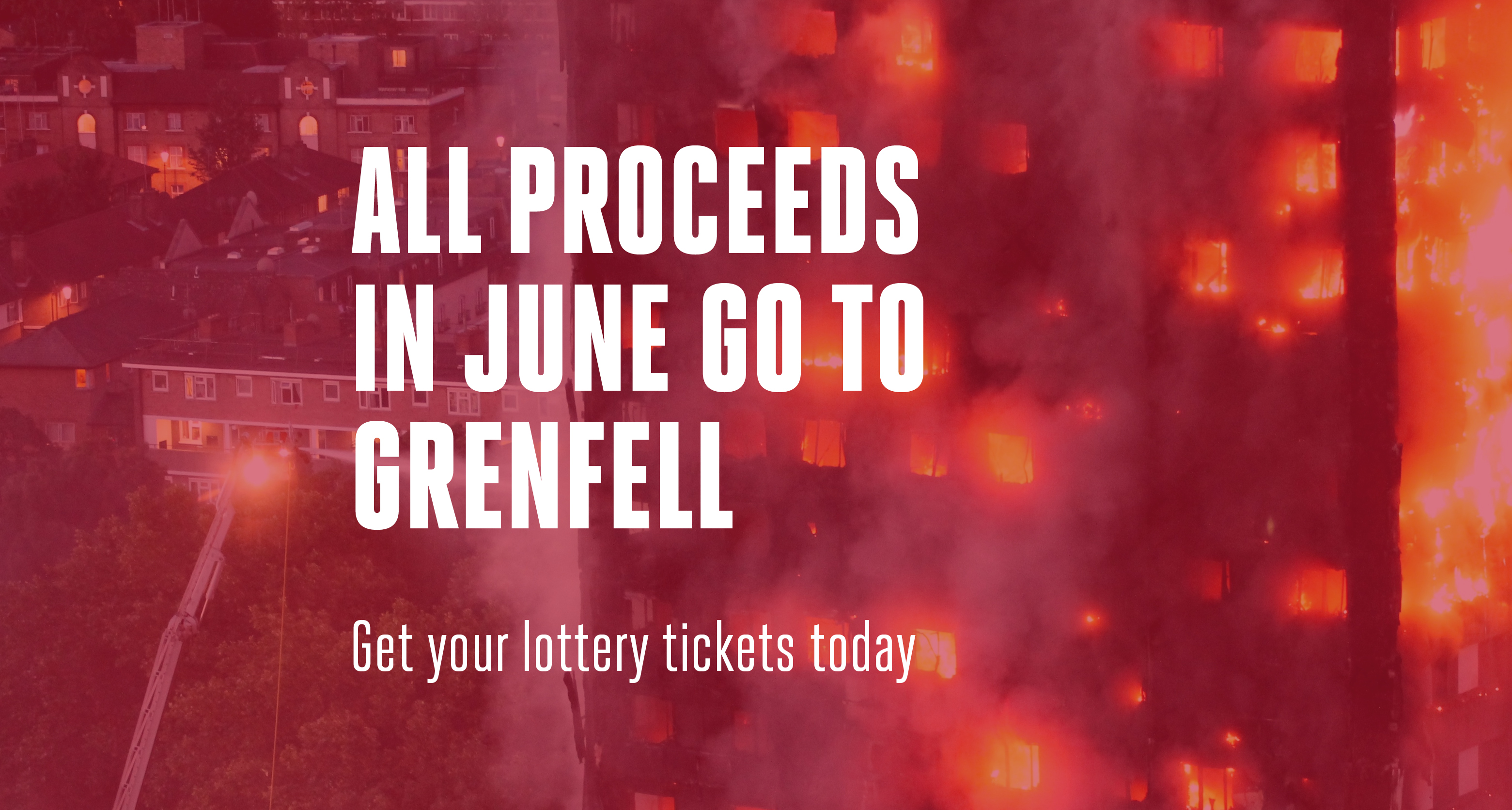 It's hard to believe it's already been a year since the Grenfell Tower fire that shocked the nation and devastated a community, claiming the lives of 72 innocent people. As the public inquiry continues, there are still many questions left to be answered in the fight for justice.
Throughout June, the Firefighters 100 Lottery will be donating all money raised to charities and projects working in support of Grenfell survivors and the firefighters struggling to cope in the aftermath of the tragedy.
It was the worst fire to hit Great Britain in living memory. It took just minutes for the fire to accelerate and engulf the 24 storey building, with temperatures reaching over 1000 degrees. It claimed 72 lives and left hundreds of people homeless.
There has been widespread anger following reports the fire was accelerated by the external cladding material used in a £8.6m refurbishment. It raised questions about how it came to be installed and the adequacy of the fire safety standards.
Chaired by the former court of appeal judge Sir Martin Moore-Bick, the public inquiry is charged with examining the circumstances leading up to the fire and preventing a similar tragedy occurring again. There is a separate Metropolitan police inquiry into possible criminal offices committed in relation to the fire. A year on, no charges have yet been brought.
We are showing our support and solidarity to everyone touched by the Grenfell Tower disaster. The survivors, the community and the hundreds of brave men and women who went above and beyond the call of duty that day.
During the campaign, we'll be sharing stories of those we helped in the aftermath of the event, as well as highlighting some of the important work we are doing to support those still affected.
50p from every £1 ticket brought will be spent on supporting the causes of the lottery. We encourage you to share our stories so we can reach as many people as possible and keep the Grenfell tragedy in the forefront of politicians minds.
We believe justice needs to be done in respect of those who lost their life and fight to ensure this never happens again.
Please join us.
Funds raised this year
£137,202.00
5277 tickets of our 6000 ticket goal